Getting a new roof installed on your home is a significant investment. Roof replacements or new roof installations are some of the most expensive construction costs for your home. The average cost of a roof can range anywhere from $5,000 to tens of thousands of dollars, depending on the size and materials used. It's pretty easy to get caught up when comparing the different types of roofing shingles and what colors match your home. But the biggest concern should be what type of roofing warranty you get when having your roof installed. This is why understanding the basic types of roofing warranties is extremely important when hiring a quality roofing contractor. Making an informed decision is crucial when deciding on what type of roofing material to get and who installs it. Warranties usually cover the material used, and some will cover the installation but only for a limited amount of time. Warranties, for the most part, are limited in what they can cover, and usually have a number of conditions that may apply. Even though it seems like there is a wide variety of warranties for your roof, there are just three main types:
Standard Manufacturers' Warranties
Workmanship Warranties
Extended Manufacturer Warranties
Let's take a closer look at what coverage is provided by each warranty and what they mean.
Standard Manufacturers' Warranty
A Standard Manufacturers' Warranty covers the items you purchase and usually covers the shingles. Most types of shingles provide a basic limited lifetime warranty. This means your shingles are covered for as long as you own the house. What is covered depends on the manufacturer's definition of "limited warranty" and can vary depending on which product you get. Most manufacturer's warranties only cover the cost of the defective material. This means that the homeowner would be responsible for the cost to remove and dispose of the defective shingles and to install the new ones. Some of the manufacturer's warranties cover the cost of replacing the defective shingles but only for the first few years. These tend to have prorated coverage after the initial warranty period. Now the warranty they provided only covers factory defects. If the shingles were damaged as a result of poor installation, they would not be covered by a warranty and the homeowner would have to pay for the re-roofing process. Also if any of the other components, such as underlayment, ice, and water shields, flashing or ventilation products fail and cause damage to the shingles, this will not be covered by the warranty.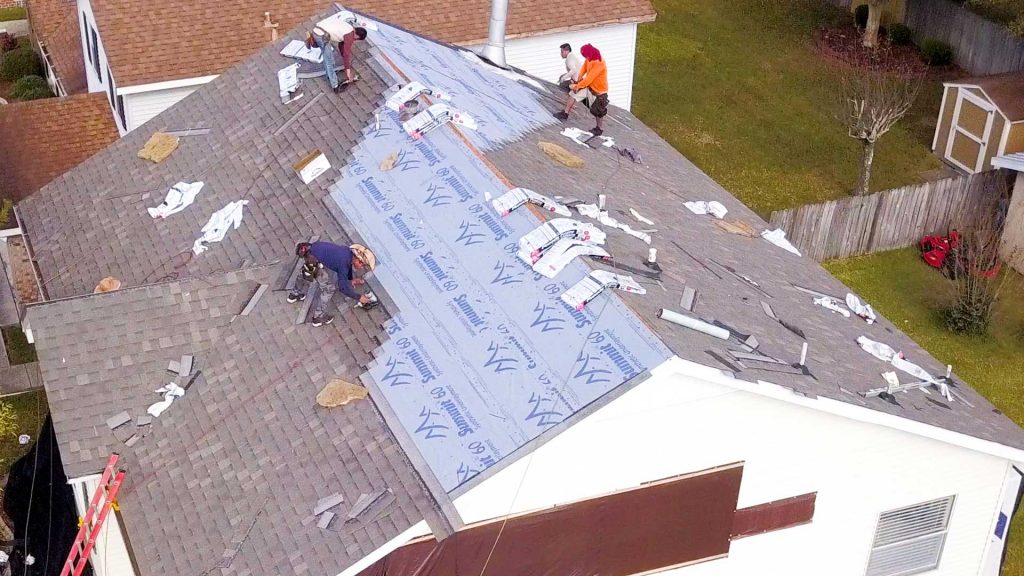 Workmanship Warranty
A Workmanship Warranty covers the work done by the contractor who installs your roof. Having your roof installed correctly can play a key role in how it performs and how long it will last. Reputable, skilled roofers will offer a workmanship warranty because they stand behind their work. How long a warranty will last can vary depending on the contractor, but some even offer a lifetime warranty. A roof workmanship warranty will protect you against any damages that occur from improper installation. The workmanship warranty will not cover damage that occurs from storms, high winds, falling tree limbs, impact damage, and alterations. When looking for a roofing contractor, be sure to check how long they have been in business, their track record of quality work, and their reviews so you can see their commitment to customer satisfaction. Some contractors will offer a roof maintenance program that provides annual roof cleaning and inspections. Before you accept a workmanship warranty, be sure to read the documentation very thoroughly to check what it covers and what it doesn't cover. While you want your warranty to cover everything installed on the roof, that is not always the case when it comes to most roofing contractors. The length of your warranty should not be the most important factor when choosing a roofing product. Long-term warranties are not always better than shorter ones. When looking for a roofing contractor, find one that offers a workmanship warranty that will cover a wide range of standard issues. It is also important to note that many contractors will only cover the repairs up to a certain amount. Finding the right roofing contractor workmanship warranty will offer you peace of mind knowing that they stand behind their work and guarantee your roof's performance for years to come.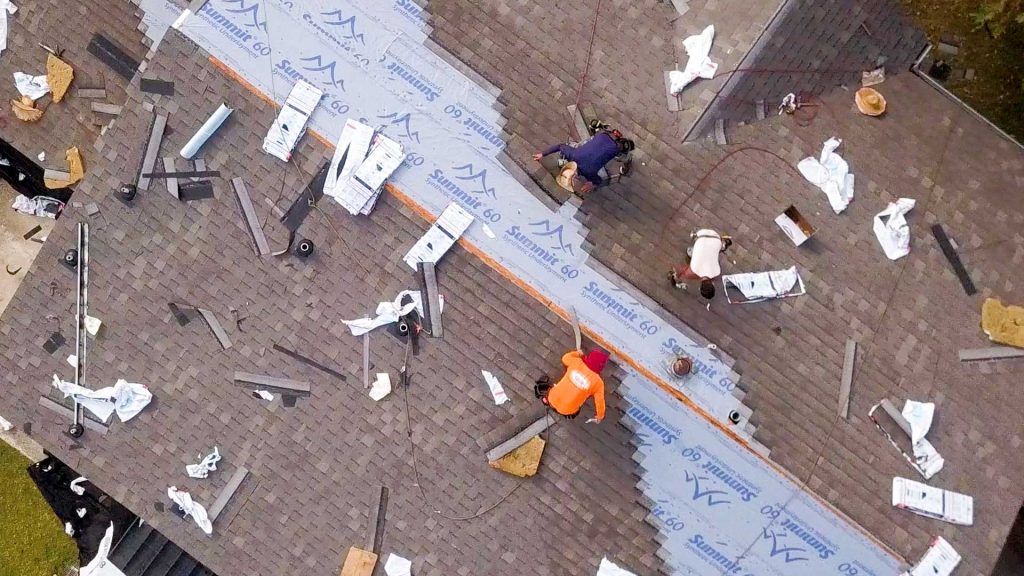 Extended Manufacturer Warranty
Extended Manufacturer Warranties, also known as comprehensive coverage, are warranties that cover the contractor's workmanship along with additional coverage for the product. Manufacturers know there is a direct correlation between how well roofing products perform and the installation quality. An authorized contractor will build your roof according to the manufacturer's installation requirements. Extended warranty coverage on new roofs will give the homeowner lasting value and provide peace of mind knowing the contractor will do it right the first time. Warranty costs tend to be less expensive than a roof replacement. Contractors sometimes offer warranties up to 40 years. You may be able to talk to your contractor for a longer extended warranty, but it will cost you. Extended warranties will typically use higher-end products, which is why it costs more. You can expect to pay anywhere between $500 to $3,000 for the additional coverage. Some of the extended warranties available for additional costs require you to have a complete roof system installed on your home. This is why it is always a good idea to ask your roofing contractor if they offer a total home roofing warranty.
Having A Roof Warranty Is Important
Roofing warranties are the guarantees that your roofing company provides on the materials and the workmanship. This means they may cover the cost of repairs that might be needed if there was a defect in the materials or a mistake was made during installation. If a roofing contractor offers these types of warranties, it usually means the materials and craftsmanship are of the highest quality. If there are issues with your roof, then the roofing company will stand behind its guarantee and make it right for the homeowner. Keep in mind that warranties don't last forever. There is only a certain period in which the homeowner can file a claim under the warranty. Roof replacements are expensive, and it's critical to understand what your roof's warranty will fix and what it doesn't. Most warranties will have limited coverage, but investing in extended warranties may well be worth the added up-front costs. It's important to understand your insurance policy if you ever need to submit a claim. There is a lot of fine print so be sure to ask for clarification from your contractor. Make sure when you get a roofing quote to ask about the different types of warranties they provide.