Trust Coastal Gutters for All of your gutter needs
At Coastal Gutters, D/B/A of Coastal Roofing, our expert gutter technicians are the right team to call for residential gutter services. We provide the fastest and most reliable maintenance, repair, and cleaning solutions for your home.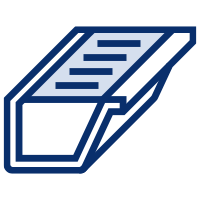 $50 OFF ON YOUR NEW GUTTER SYSTEM
Mention this offer and receive $50 off your new gutter system of $850 or more. Offer valid until August 31, 2023.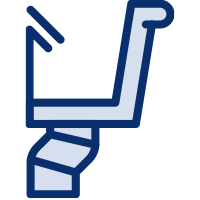 Residential gutter systems play an extremely important role when it comes to prolonging the life of your home's exterior. They can protect your home from years of harsh elements such as rain and debris while also reducing how often you need to perform exterior home maintenance.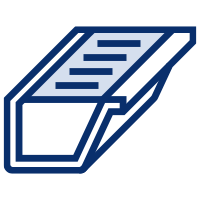 Our gutter professionals have done extensive research on the best gutter guard systems the industry has to offer. Commonly known as leaf guards, gutter guards are the best solution to keep your gutters free of leaves, debris, small animals and pests.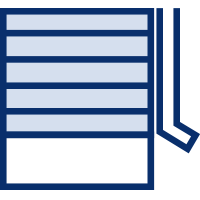 The reason your gutters are installed around your home is to prevent rain water from pouring off the roof and damaging the foundation of your home. Having a professional rain gutter installation on your home to catch the water and debris is a great solution to prevent this type of damage.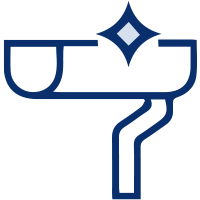 Coastal Gutters offers a maintenance program designed to maintain your gutters and keep them clean. Having your gutters cleaned is important to keep them working properly looking as good as the day you bought them.
Are you in need of a new gutter system for your home?
There are many different aspects that need to be taken into consideration when getting a gutter installation on your home. Some of these factors include your roof's pitch, overhang, fascia and valleys. Here at Coastal Gutters, we evaluate your home and plan a gutter system that best fits your needs. With our top of the line equipment and the industry's best materials, we can design a custom gutter system that will protect your home. 
You may be asking yourself, do I really need gutters? At one time it was common practice to build homes without gutters. Many decades ago these homes were built with large overhangs. With how much the weather changes these days, it is no longer an option to have a home without a gutter system. Not having a gutter system can cause damage to your home's foundation, decks, door frames, windows, garage doors, basements, sidewalks, driveways, landscape, siding and more. 
The solution to these problems is having a better rain gutter installed on your home. By installing a seamless gutter system, it will divert the water from your roof to the parts of your home where the water will not cause damage. 

LIMITED 3 YEAR
WORKMANSHIP WARRANTY
At Coastal Gutters, we strive to have Gutter Installations that are free of defects in workmanship. Installations and repairs are performed in accordance with local building codes and manufacturer installation requirements.