When looking for a home we immediately look at the aesthetics and what are the needs of our family. Oftentimes we don't think about the structure of a home until we have to have it inspected. Unfortunately, it is at this time that homeowners or buyers are told that something as simple as gutters could have prevented foundation erosion or water damage to a home's foundation.
We have replaced roofs before where clients have said, "Don't worry about replacing the gutters." This is a cringe-worthy sentence for us sometimes because it tells us a client may not understand the value of a gutter system. As a homeowner, you should know that gutters don't just increase the value of your home, they protect your home and your investment.
Why Are Gutters Important
Gutters play a big role in the protection of the foundation of your home. When gutters are installed they are put around the edges of your roof to help guide water off the roof and away from your foundation. If a proper gutter system is not installed, your home may experience foundation issues over time. Issues such as water in your foundation and erosion. Both can be more costly than the actual cost of putting gutters on your home.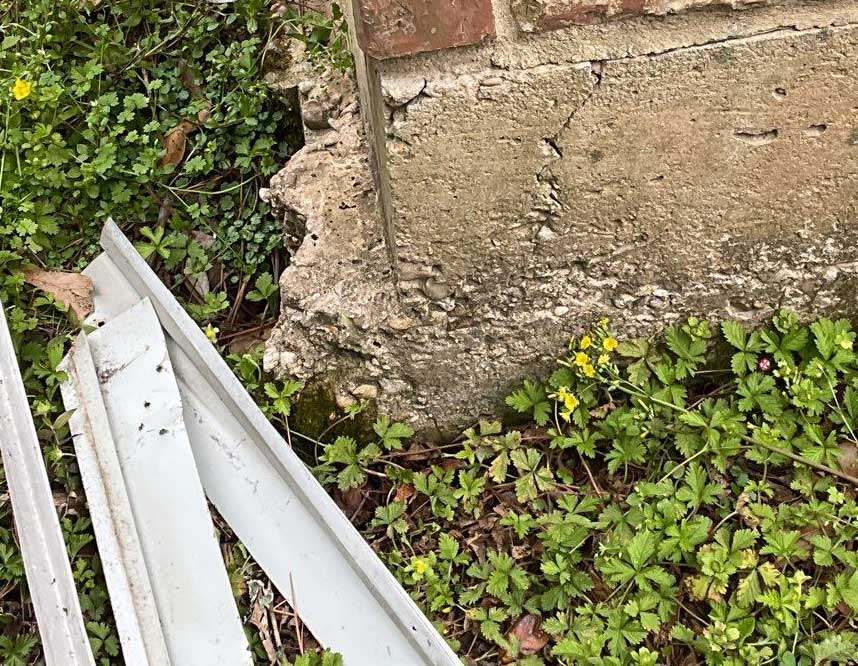 Does Every Home Need Gutters
Clients have asked us before, "Does every home need gutters?" The short answer is, no. Not every home needs gutters. Gutters on your home are meant to protect homes from water damage that can occur over time. If you live in an area that doesn't experience a lot of rain or snowfall, your home may not need gutters. Before making the decision to forgo gutters we recommend having a professional come out to inspect your home.
Other reasons you may not need gutters on your home can be due to the sloping of your yard around your home. Another reason could be if your home has a lot of concrete around it.
Our best advice is if you live on the Louisiana or Mississippi Gulf Coast and don't have gutters on your home, you may be risking the foundation of your home. If you're not sure if you should have gutters or think you have gutters that need to be replaced, contact us today.
Cost Vs. Value Of Gutters
The famous question we get asked is, "WelI is it worth it for me to add gutters to my home." Just like changing fixtures or updating rooms can add value to your home, so can putting in new gutters. Replacing or putting in a new gutter system doesn't just make a home more aesthetically pleasing. It increases the lifespan of a home as well.
When comparing the cost of gutters vs the value of them. Consider the cost it will take to fix a foundation that has been damaged due to erosion or flooding. Hands down, your gutter systems will be more affordable and less of a headache to deal with.
Common Styles Of Gutters
There are three main styles or types of gutters you will find on a home. These styles are K-Style, Box, and Half-Round Gutters.

K-Style Gutters
K-Style Gutters are mostly made with aluminum material, however, it is not uncommon to find this style of gutter made from Copper, Vinyl, or galvanized steel. These gutters can be made into 5" or 6" systems to be placed on your home.
Pros: Easy to install and usually more affordable. Typically installed on angled roofings, which is what a majority of our roofing systems look like today. They are more versatile than your other gutter styles as well, and because the K-shape can be less likely to cause water build-up when clogged and because of it being flat on one side it sits flush against your home's fascia.
Cons: Without gutter guards, this system can easily find a build-up of sediment and debrief stuck in corners and areas that are harder to cleanout. With regular cleaning and maintenance, this system will do fine and is our favorite to install.
Box Gutters
Box Gutters are typically made out of colourbond or stainless steel material. Which makes them very durable. These gutters were typically used on commercial establishments and are not as common in residential gutters. These gutters are usually more rectangular in shape and are designed to almost blend into buildings or homes.
Pros: Seamless gutters that sit flush against your home make it less likely to leak.
Cons: Because of their sleek look there's no design structure to stop blockages from happening if you were to use these on your home. You'd have to almost certainly have a gutter guard over them. If leaves get built up in this gutter style. You may end up having a large amount of water getting backed up causing your gutters to overflow or become faulty.
Half-Round Gutters
Half Round Gutters are typically made out of copper, aluminum, or galvanized and zinc-coated metals. Half Round gutters systems are traditionally seen on older European homes. While you will find a few locally, you typically will not see them often.
Pros: Half- Round Gutters are hands down probably the easiest to clean. Mostly because they are smaller and have no corners or creases to cleanout.
Cons: This style of gutters is typically going to be more expensive. They are manufactured differently than your other systems and require hanger brackets and special threaded rods to properly install them. Half-Round gutters also can not hold nearly as much water as your other gutter options. Where your other systems have 5" to 6" options, your typical Half-round is only 3 inches. Because of this, clients are likely to see more overflow which could result in serious problems to your home's fascia and foundation.
What Gutter Style Do We Recommend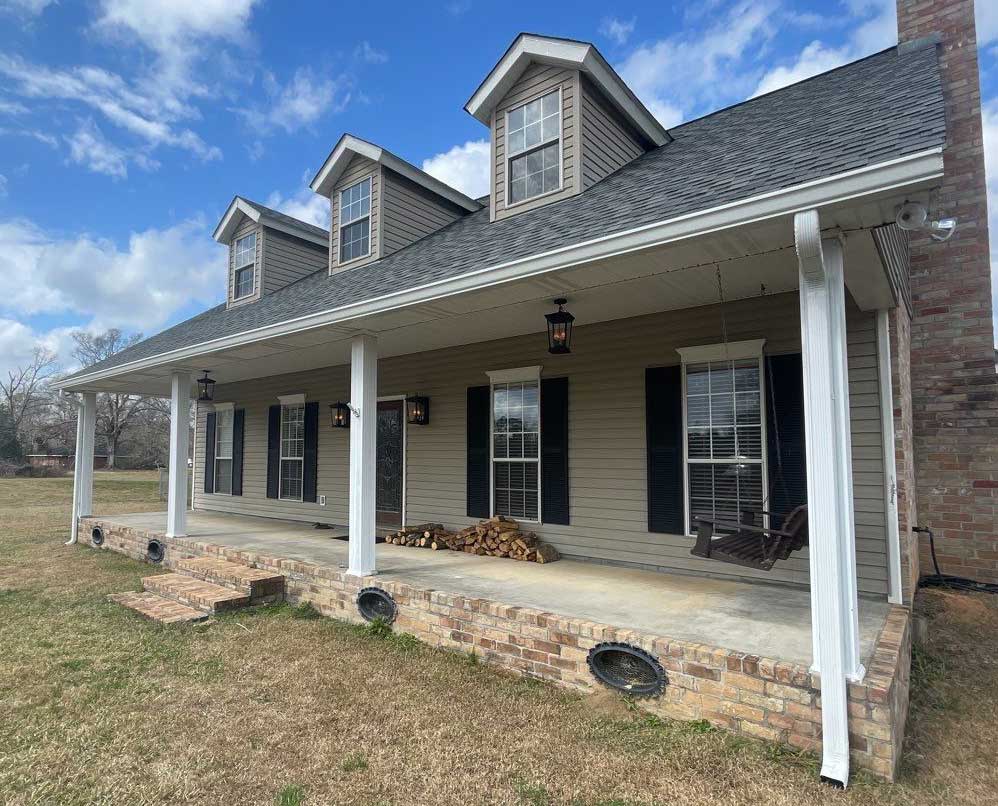 Our favorite gutter style to use on homes in our servicing areas of the Louisiana and Mississippi Gulf Coast are the K- Style Gutters. This gutter system looks great on new builds but also homes that are 20 plus years old. They also come in 5 and 6 inches, which we feel is a great size for the amount of rain we get on a yearly basis. We are also able to offer 30 plus colors in this style for our clients to choose from. We feel like this seamless gutter style is also very affordable for our clients. With that said, we understand that certain homes do look better with different styles and that not all clients will want the same thing. This is why we offer a complimentary consultation and free gutter inspections. If you're ready to start your gutter project today, click here.